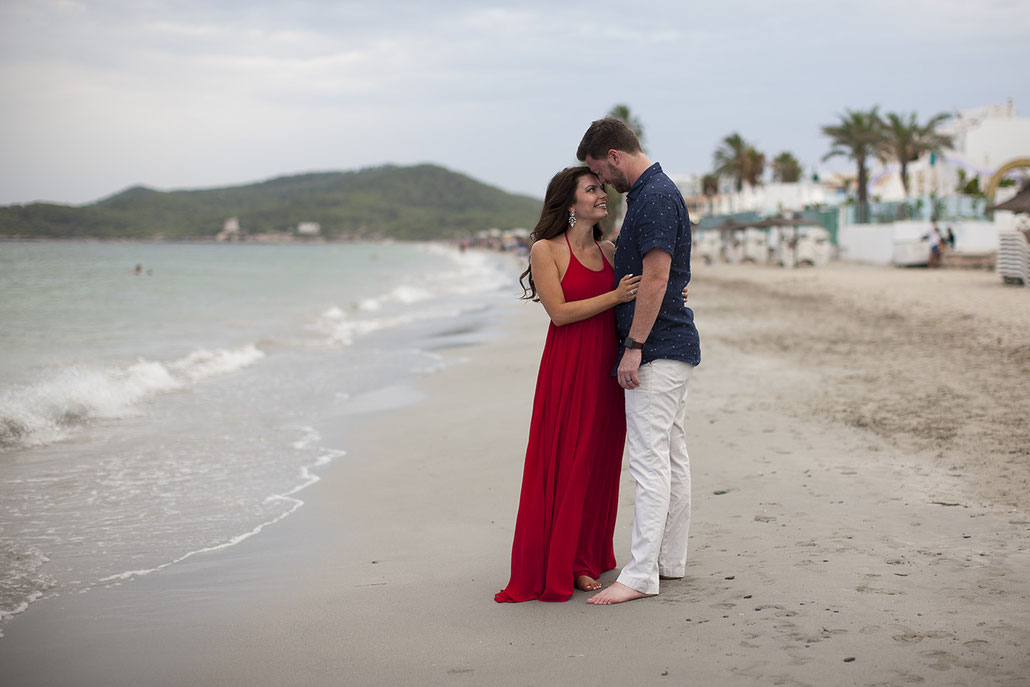 The american blogger Ashley Mahaffey and her husband, celebrated their second anniversary in Ibiza. The shooting day was cloudy and I was a bit worried about that when waiting for them at the hotel lobby. In previous conversations Ashley communicated me about her wish of showing Ibiza colourful on the images. Then she appeared with an stunning red dress... all my worries disappeared!
I invite you to have a look to the photo shoot we made in a very known beach in Ibiza.
La bloguera estadounidense Ashley Mahaffey y su esposo celebraron su segundo aniversario de boda en Ibiza. 
El día de la sesión fotográfica estaba nublado y eso me preocupaba un poco mientras les esperaba en la recepción de su hotel, ya que en una conversación previa Ashley me había transmitido el deseo de que sus imágenes en Ibiza tuvieran mucho color.
Cuando la vi aparecer con un fascinante vestido rojo... ¡mi preocupación desapareció!
Te invito a echar un vistazo a la sesión fotográfica que realizamos en una playa muy conocida en Ibiza.
Ashley Mahaffey website